RIDE E shock (Enduro)
 
Description
After 2 years of work, and the first prototypes tested during the velovert festival show in June 2022, we offer you the RIDE E.
We based the design of the RIDE E shock on the real needs of riders and the often-heard request for 'a very smooth shock and doesn't bottom out harshly'.
To achieve our goal, we wanted to keep the same quality standards as the Fenix, our top-of-the-range custom-fitted shock absorber, as well as some of its components such as the VDP piston, which provides unequalled smoothness and comfort.
Our hydraulic bottom-out system required additional development time to fully meet our expectations. For example, we don't have a sticky feeling on the rebound.
As a result, we have:
- a three-position lever for compression adjustment (open, flow, climb)
- a speed-sensitive HBO on the last 25% of the stroke
- an external low-speed rebound adjustment
Each shock is valved according to the bike's kinematics.
The shock absorber is sold without a spring or hardware.
Sizes available:
Standard > 210x55/52.5/50, 230x65/62.5/60/57.5
Trunnion > 185x55/52.5/50, 205x65/62.5/60/57.5
You might also like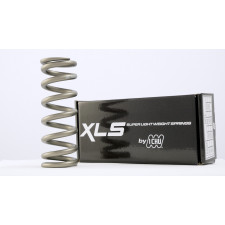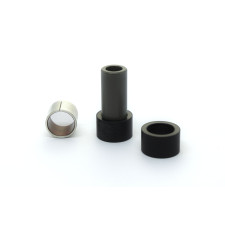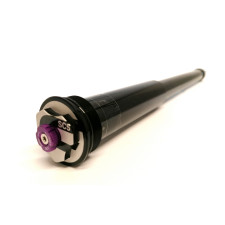 Upgrade your ROCK SHOX YARI, REVELATION, PIKE, LYRIK, ZEB, DOMAIN, FOX 36, FOX 38 and MARZOCCHI Z1.
Take a look