Fenix Enduro Shock V1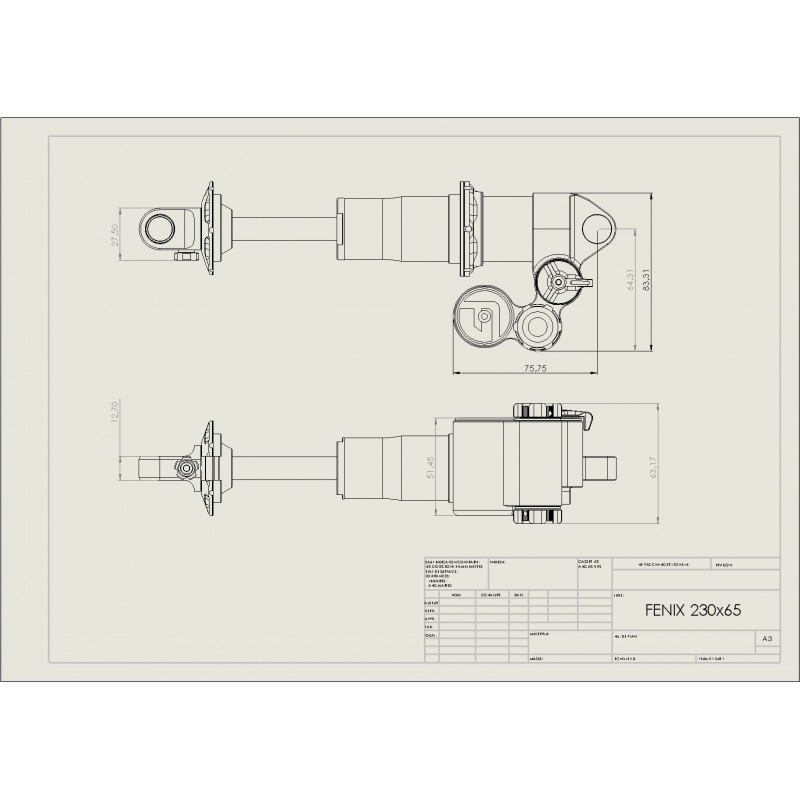  
Description
Already up in the EWS top ten!

How was the Fenix born?
The Fenix stemmed from the idea of having a shock as efficient as a downhill shock with an integrated climb mode that stays totally independent from the other adjustments.

Why go for a coil spring and not an air spring?
When aiming at efficiency, we automatically go for a coil spring, due to its great sensitivity and its perfect linearity, it provides great sensitivity, improves the grip of the rear wheel and gives more support in the mid-stroke.

The key elements:
100% CNC
Alloy 7075 T6 made and anodized with a PTFE impregnation to reduce friction.
Monobloc Shaft + eyelet = stiffer and stronger.
A membrane is used to reduce friction and heat.viton Shaft seals for better heat resistance.
VDP piston = better traction control.
3 independent compression circuits LS – MS – HS = perfect ground flattening.
In short, the Fenix delivers:
+ grip
+ control
+ safety
+ performance
+ speed
Shock weigt without spring : 
In 230 x 65 mm, 500 gr
In 210 x 55mm, 490 gr
Price includes:
The shock, the spring and bushings
The first service after 12 months or 100 hours
As our shock absorbers are made-to-measure products, assembly is carried out at the time of the order.
The usual processing time is therefore 7 to 10 days.
You might also like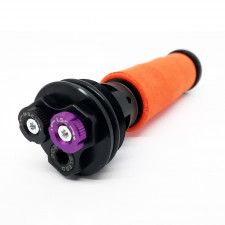 Upgrade your ROCK SHOX YARI, REVELATION and BOXXER performance.
Take a look