SCRATCH COVER KIT SEND HIT

 
SCRATCH COVER KIT SEND HIT
Description
An innovative French product.
Scraping the diver off his fork is not so rare and can be disastrous. Sendhit launches first forked plunger repair kit. With Scratch Cover, the French brand intends to provide an economical and simple alternative to the complete change of the diver to preserve the operation of the suspension.
complete kit to repair scratches on all ATV divers (fork, shock absorber, seatpost). It restores the smooth appearance of the plunger, visually reduces the mark of the scratch and preserves the operation of the suspension.
The kit contains all accessories and a manual to ensure a simple and thorough repair at home or on the move. The use of an epoxy resin meets the mechanical requirements of a diver thanks to its strong adhesion to the metal, its high resistance to friction and its tolerance to oily environments.
The kit includes:
1 file
1 epoxy resin syringe and 1 hardener syringe
5 mixing tubes
5 pipettes
5 cleaning wipes
1 sanding block
10 tabs of sandpaper
Gloves
Instructions in 6 languages
Kit for 5 repairs
Ultra-resistant resin
Available in black or transparent resin
Works for all divers: fork, air damper, telescopic seat post
HOW TO REMOVE A SCRATCH FROM A FORK STANCHION ?
You might also like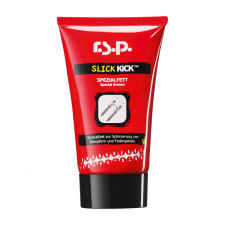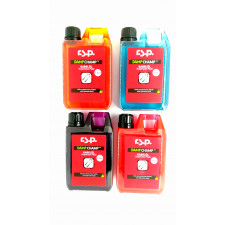 RSP DAMP CHAMP or SILKOLENE PRO RSF fork oil.
Take a look